ALP1216
Double side
Material:aluminium, fabric
Frame:12mm thickness
Application:retail display rack led shelf light led panel
Quality LED Panels for Showcasing Your Products
Our LED panels provide an effective way to make your business visible to customers. LED panels can be advantageous at night; they are very bright, energy-efficient, and cost-effective. They brighten your products and make them look colorful during the day as well. A merchandising panel that properly incorporates our LED panels can be an effective sales generator.
Placing a LED panel inside a product rack within your business premise can boost traction and create radical conversions for your products. You can install our LED panels in building ceilings to create soft and uniform lighting within the office and interior environments. When the store is well lit, shoppers will easily notice you at night time just as they do during the day.
Why Use Our LED Panels in Your Business?
A product placed in a retail display rack lit-up by our

LED panel

is much more striking and appealing than the one placed on a non-illuminated product shelf.

LED light panels

used in storefronts to display products make the storefront attractive and noticeable for all, and shoppers are likely to be attracted day or night by seeing them.

Energy-efficient and bright,

our LED panels

are eco-friendly and can light up your product shelves or entire office building without having to worry about massive electric bills.

Features a dual-sided construction, with acrylic diffuser for uniform lighting.

Sturdy aluminum frames keep the

LED panel

in place.

We can customize it to your taste, down to the color of the frames and lighting.

Various sizes are available depending on your need.

Has a slim profile measuring 10 to 16mm thick.

The light brightness can be adjusted, making it suitable for the most setting.

Waterproof and dust resistant.

Easy to install and maintain.
Stand Out with Our Powerful LED Panels
They improve the customer experience within office rooms since LED panels provide modern lighting in interior-mounted frames and designs. It's a brilliant idea for attracting buyers to your products and retail store.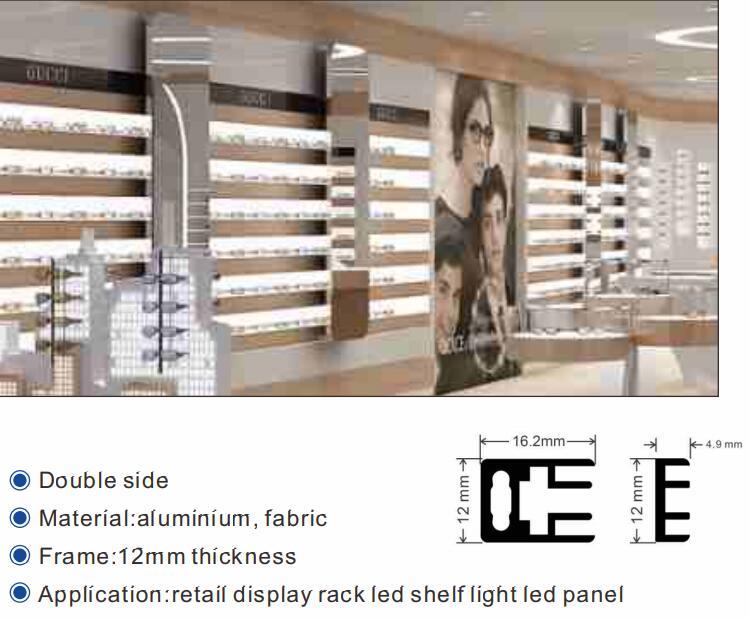 Contact with us Get Free Samples