Aluminium LED Light Box 2228(diy led light box)
diy led light box

Frame color: Anodized Silver or black

Aluminum Snap frame construction

Orientation: Portrait, landscape

Face: single side

Placement type: wall mounted or hanging

6400-9000°K Color Temperature available

LED Light Guide Panel bright and even light distribution

Long-life lamps ≥ 50,000 hours

High Quality LED Components

CE or UL listed

1.0mm thickness Poly-Carbonate plate
This aluminum lightbox is very different from those available in the market. Here is what we make sure to stand out from our competitors regarding lightbox features and quality.
Professional build and Premium Quality:
LED lightboxes are built from high-quality aluminum. We choose the right aluminum profile that suits the purpose of the lightbox. The careful selection ensures an aesthetically beautiful lightbox that conforms to the clients' advertising requirements.
We ensure that the lightboxes are rigid and sturdy enough to endure frequent shipments wear and tear. In this way, they are conveniently transported from one location to another for display in exhibitions and shows. You can also take them to the lightbox expo.
Lifetime Warranty:
The company offers a parts replacement warranty to ensure utmost customer satisfaction. You can ask for replacement parts in case of any damage to the lightbox during use. In this way, you can resolve your problems with ease and efficiency.
Internally mounted Electrical components:
Our LED lighting shelf features super slimline drivers that are mounted and concealed inside the box. This innovative technology does not require a bulky transformer to be fitted to the power cable. Slimline drivers have the benefit that they will not cast a shadow over your graphics.
High-quality Electrical Components:
To comply with the highest LED system standards, a 24-volt LED system is integrated into the LED lightbox instead of a 12 volt LED system. It gives a long-lasting brightness without turning yellowish over time.
LED lightboxes that contain cheap lighting usually fail after few months or lose their brightness.
Work on Varying Voltages:
As most of our LED lightboxes are exported worldwide, our LED panel lights are designed to work on different voltage inputs. We use switchable drivers to power the LEDs to be adaptable and convenient and can be used anywhere.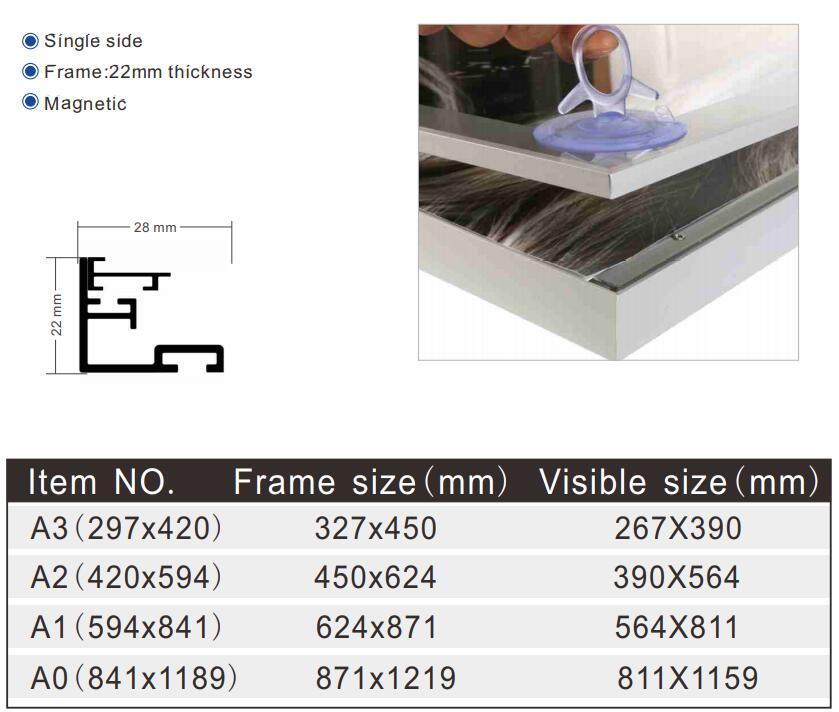 Contact with us Get Free Samples