Aluminium LED Light Box 2235(lightbox)
LED light boxes
LED lightboxes
advertising signage
advertising signage
lightbox

Frame color: Anodized Silver or black

Aluminum Snap frame construction

Orientation: Portrait, landscape

Face: single side

Placement type: wall mounted or hanging

6400-9000°K Color Temperature available

LED Light Guide Panel bright and even light distribution

Long-life lamps ≥ 50,000 hours

High Quality LED Components

CE or UL listed

1.0mm thickness Poly-Carbonate plate
LED Light Boxes for a Greener Environment:
The awareness about the environment is gradually increasing among the customers. They are turning towards businesses and companies that are contributing toward eco-friendly practices.
By using energy-efficient LED light boxes, you are taking part in contributing toward greener earth. In this way, you can attract more customers who are seeking eco-friendly businesses.
LED Light Boxes are Versatile and Multi-purpose:
There is a lot of variety available in LED lightboxes. Different LED lightboxes serve different purposes. Slim light boxes save a lot of space and give meaning to your empty walls and useless windows.
LED lightboxes are an effective and attractive way to reach your customers to boost your sales.
LED Light Boxes are long-lasting:
The biggest advantage of using LED lightboxes is that they can withstand heavy and rough handling. It works for long hours continuously without lowering its performance.
These qualities make them an ideal choice for exhibitions and conferences.
The LED panel offers Greater Durability:
Fluorescent lights give an average life span of 10,000 to 15,000 hours. An LED lightbox promises a life span of at least 35,000 to 50,000 hours. It means that you are relaxed from the hassle and expenses of continuous maintenance and replacement of your advertising signage.
LED Light Boxes are taking the place of non-illuminated signs:
The illuminated advertising signage is far more effective than ordinary signboards. We can say that now ordinary signboards are not of any considerable value for businesses. That is because LED lightboxes have taken over the market.
LED Lightboxes are the cheapest advertising medium:
The costs of running TV ads, newspaper ads, and social media ads take a considerable chunk from big and small businesses marketing budgets. On the other hand, LED lightboxes are a one-time investment that you can use for years.
And the best thing is, we can't underrate them in their effectiveness and power to attract customers and increase brand awareness.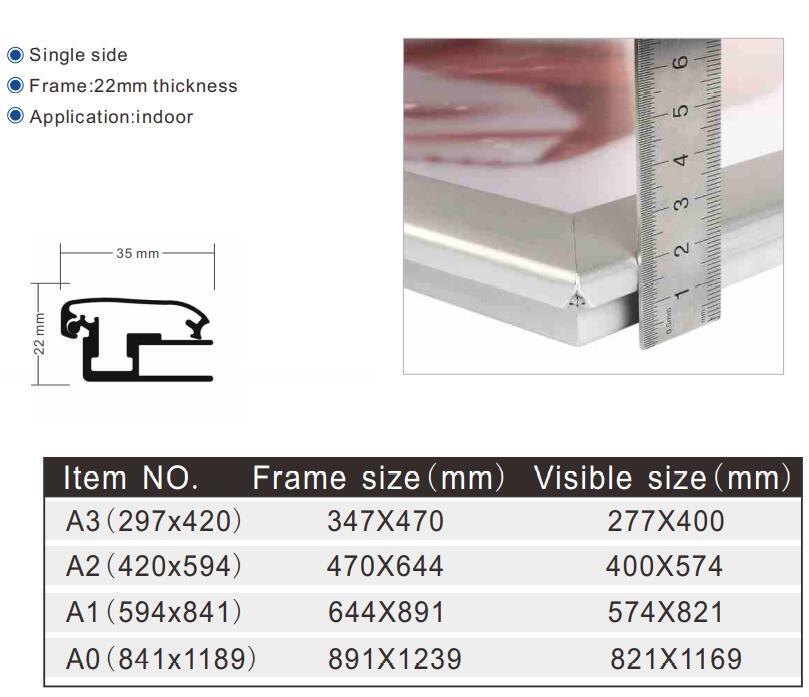 Contact with us Get Free Samples