Aluminium LED Light Box 5040(snap frame)
diy light box

Frame color: Anodized Silver or black

Aluminum Snap frame construction

Orientation: Portrait, landscape

Face: single side

Placement type: wall mounted or hanging

6400-9000°K Color Temperature available

LED Light Guide Panel bright and even light distribution

Long-life lamps ≥ 50,000 hours

High Quality LED Components

CE or UL listed

1.0mm thickness Poly-Carbonate plate
Are Aluminum Light Boxes an Essential Part of Brand Marketing?
Today customers have the greatest number of choices than ever for shopping anything in the world. The competition among brands and companies is getting tougher.
Therefore brands and companies are adopting innovative techniques to attract their customers. They use different approaches online and in their brick-and-mortar stores to drive away their customers from their competitors.
Among these marketing tools, aluminum lightbox and LED fabric lightbox are the most effective ways to drive many customers to your store and compel them to shop from you.
Build your Brand Identity and Recognition:
Customers are more conscious than ever in making their purchases. They know how to research the best products available in the market.
Using an LED lightbox inside and outside your store, you satisfy your potential customers' curiosity. They get to know about your products and offers, and it becomes easier for them to choose between two or more brands.
Therefore we can say that digital signage advertising is the crux of your marketing strategy. It helps connect your physical and online store. If you fail to use this marketing tool effectively, you will lose many potential customers, profits, and revenue.
What should a Lightbox display contain?
It should remain lit throughout working hours if indoors to make a lightbox display work effectively and attract customers. Ideally, outdoor lightbox displays should remain lit 24/7 to gain the attraction of passers-by.
As a lightbox is an essential part of your brands' promotional techniques, your logo must be present on the display board. Your logo is something that customers use to recognize your brand.
Secondly, the lightbox display should have a very eye-catching graphic with a message that provokes the customer to take action. An example of CTA (CALL TO ACTION) are messages such as "Buy our …..", "Don't miss…..", "Quickly grab…".
Ensure that the product photography for display on an aluminum lightbox or LED fabric light box must have no flaws. The aluminum frame must portray the product as very attractive.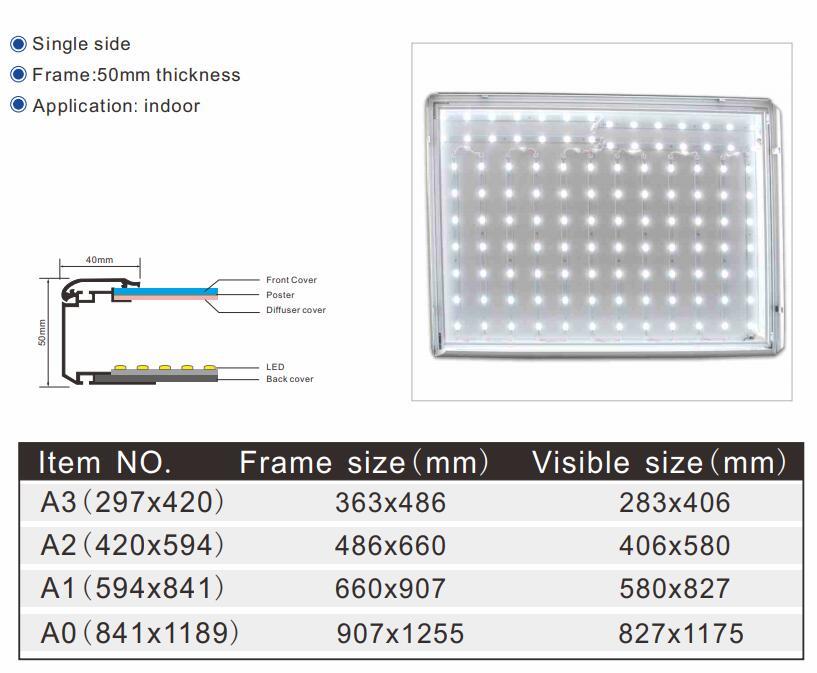 Contact with us Get Free Samples