Crystal LED Light Box CSA-1(business signs)
Crystal light box
light box
Single side
Material:acrylic
Thickness:10mm
Application: Wall mounted
Crystal light box is widely used in all kinds of high-end places: club, hotel, bar, restaurant, chain store, wedding photo studio, interior decoration, company signboard, gift display, window display, exhibit display, home decoration, photo frame, interior decoration, business center, supermarket, airport, station, subway, bank, etc.
Low temperature (the surface temperature of the lamp is only about 38 degrees, so it is very safe to use it indoors to reduce the load of the air conditioner)
Many kinds of color (red, yellow, blue, white, green, color temperature from 2500K to 17500k)
Maintenance free (saving lamp replacement personnel and lamp cost)
Poster
The poster in the light box is a light sheet. It is a spray painting material which can transmit light.
Our company can provide posters, or customers can buy them by themselves.
Applications with fashionable and beautiful effect in every corner of life
Adds visual touch to life
We dedicate to create beauty in life
Find us in restaurants, stores, jewelry stores... We will be there
Packing: bubble bag, corner protector, carton box, wooden box
Company dedicate to provide customers with more convenient and efficient services. The company has large laser cutting machine, CNC slotting machine, laser engraving machine, spray booth, screen printing, argon arc welding, gas shielded welding lamp equipment. At the same time, we also have a group of engineers, project managers, logo designers and structural designers who have been engaged in logo engineering for many years. They have rich experience and technical level in logo design, manufacturing, installation and coordination.
Company Profile
Xiamen Luz Opto Electronic Technology Co., Ltd is a high-tech corporation, founded in 2008, is one of the biggest manufacturer and exporter that is concerned with design, development and production of LED light box, Led Panel, Led letter signs and Neon signs. Adhering to the strategy of "Quality Makes Living" our company has a strict quality control syste Well-equipped facilities and excellent quality control throughout all strategies of production, enables us to guarantee customer satisfaction.
Strictly control quality before delivery
All light boxes will be strictly inspected by our several quality inspectors to ensure 100% qualified products before delivery.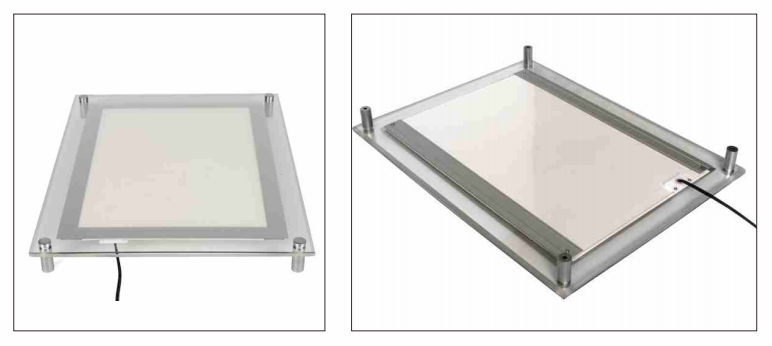 Contact with us Get Free Samples