Crystal LED Light Box CSB-6(led lightbox)
Single side/double side
Magnetic
Material:acrylic
Thickness:10mm
Application: Window hanging display
Benefits of Using a Light Box Ad
LED lightboxes are some of the most successful promotional mediums in the market. They are most likely to trigger customer engagement because of the blend of lighting and coloring used in promotional material and corporate signs. Other lighting systems have been ousted by LEDs because of advanced LED light technologies, making LED lightboxes the new norm. Today's popularity of lightboxes for ads is due to the many benefits that LED lights offer.
Why Light Box Ads?
There have been cases in which fluorescents containing mercury and other heavy metals have shown to be hazardous. And they don't emit hazardous rays. With an LED lightbox, you can create very targeted ads without jeopardizing the promotional activities' efficiency.

Customers are more likely to get engaged by a LED lightbox ad because of the attractive illumination and popping colors emitted by the LED display panel.

Led light panels offer High brightness and wide viewing angle for clarity and easy readability. They can be viewed effortlessly, even in the day, at wide angles, unlike some LCDs.

Our LED lightboxes are IP65 rated; hence they are protected against water and dust and can be used comfortably in an outdoor environment.

Led light boxes are energy efficient. They require lower operating costs, which makes them perfect for ads.

They are durable and have a longer life span than a fluorescent box. Averagely, Led light boxes last 40,000 hours.

Lightbox ads are highly engaging and convert significantly, whether you view them on your phone, tablet, PC, or LED Panel.
Conclusion
Often, in comparison to non-illuminated display advertisements, illuminated screens and signage attract customer interest faster. The capital spent on a lightbox ad converts well. They are highly engaging and are suitable for conveying a message and communicating with prospective buyers. Use them to reach out to new markets and raise brand awareness.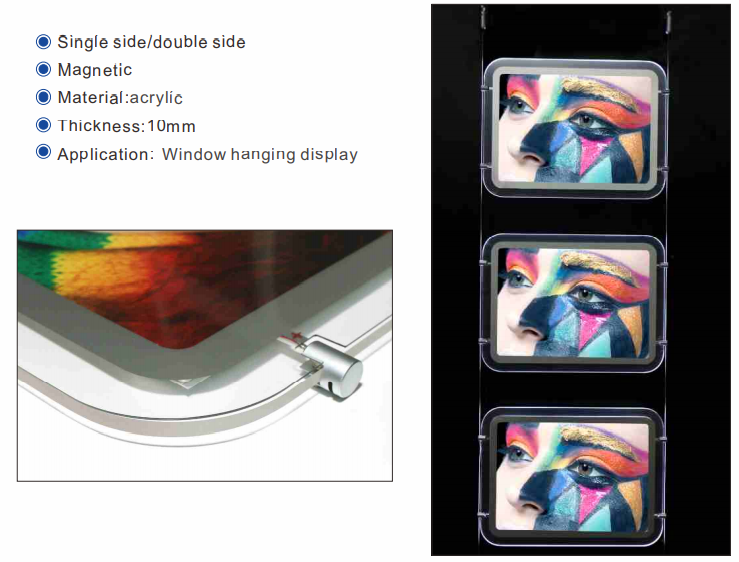 Contact with us Get Free Samples